A welcoming place in a unique location
The monumental monastery, containing five different types of restaurants, the teaching hotel and our multifunctional rooms are available to everyone! Unique location, all "under the banner" of De Rooi Pannen.
---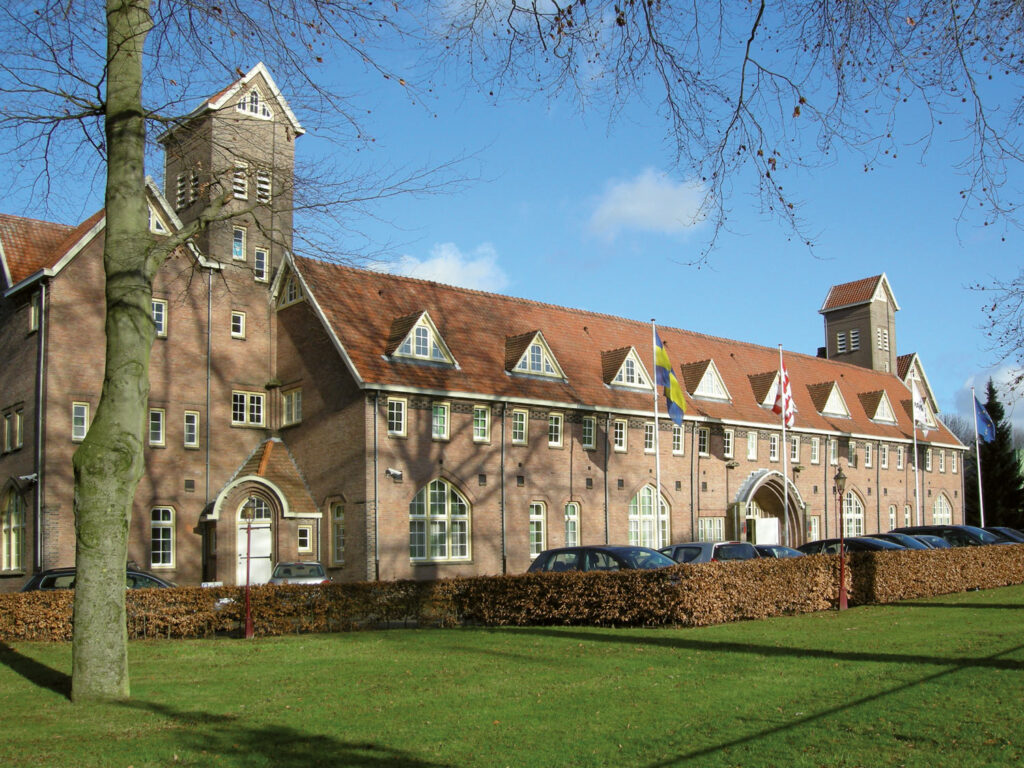 The characteristic monastery
De Rooi Pannen owes its name to the characteristic monastery in Tilburg with the striking red roof tiles. The building was built in 1914 to a design by Jan van der Valk. The former St. Joseph study house of the Congregation of the Fathers of Mill Hill housed the Mill-Hill College here. As a result of the secularisation, the number of priestly vocations decreased so much that the Mill-Hill College quickly changed from a small seminary into a school community (1967).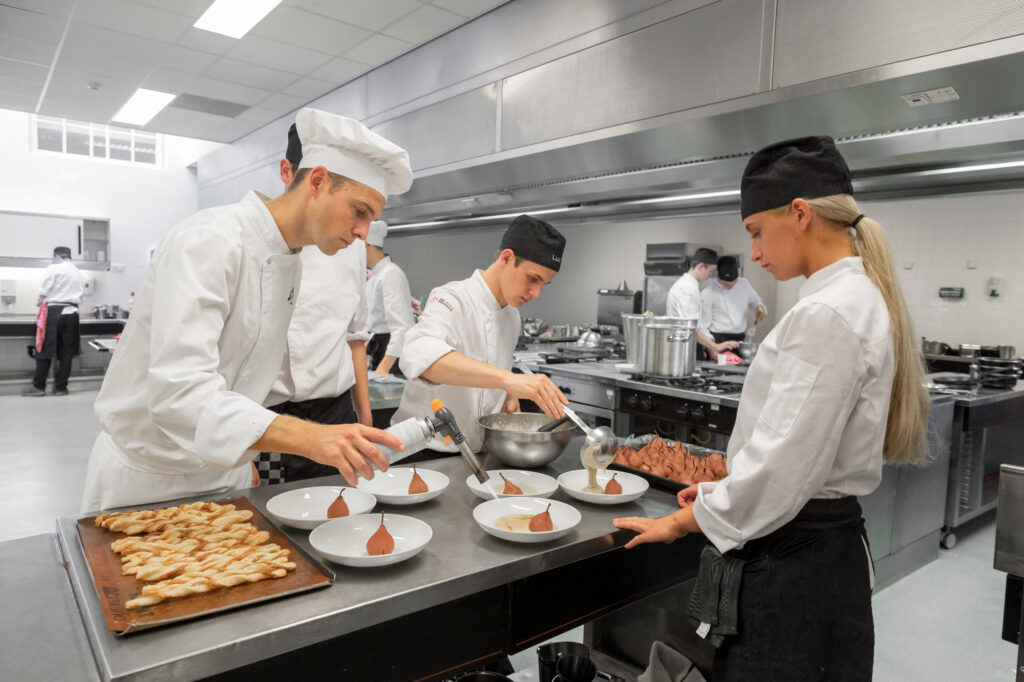 About us
The monastery in Tilburg is part of De Rooi Pannen, a school community with VMBO and MBO courses in the fields of trade & entrepreneurship, catering, tourism & recreation, design and marketing & events, with locations in Breda, Eindhoven and Tilburg.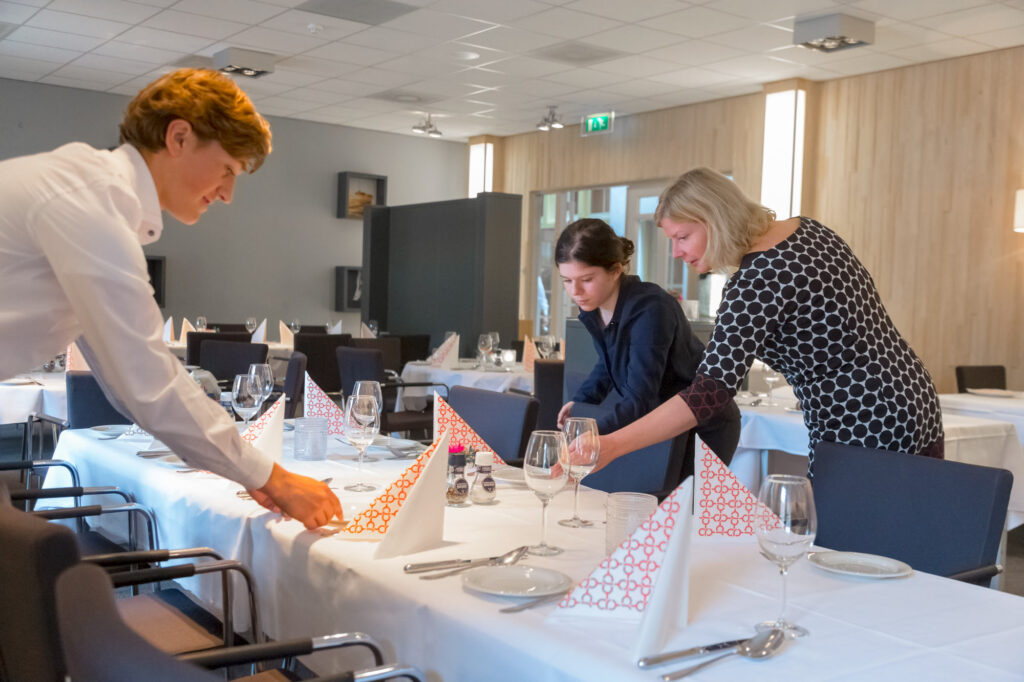 Learning in practice
The monastery offers our students great practical facilities and challenging education to learn the "real" practice at school. De Rooi Pannen's education is based on three pillars: small-scale design, practical focus and entrepreneurial students.
Curious about more?
Are you as a guest curious about the possibilities we have to offer? Or do you have a specific question or wish?
Please do not hesitate to contact our department; MBO Horeca Tilburg (+31 13 500 2280). Hopefully we will see you soon in one of our practice facilities, so that our students can offer you a great experience.